Snacks display stand-Merchants Promotion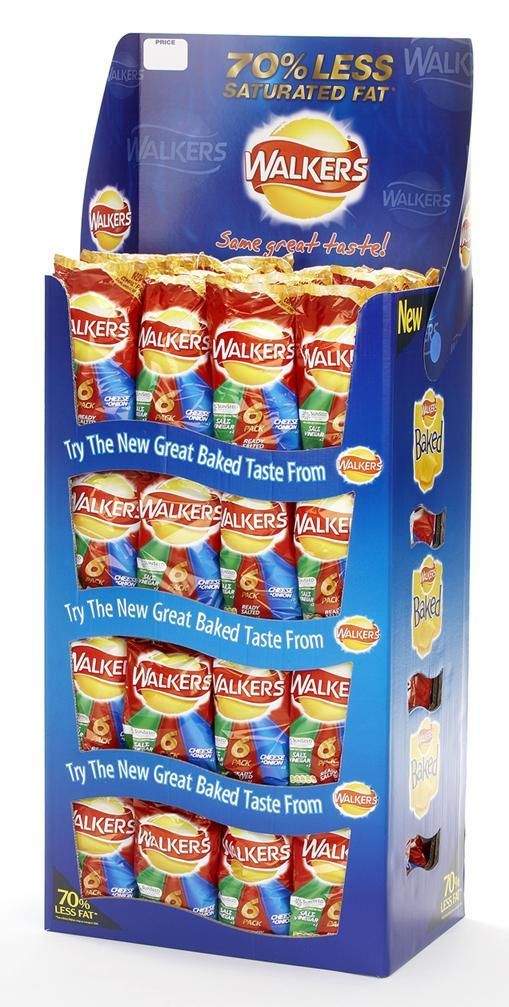 To promote the sale of snacks,it is much better to make a cardboard display stand. The special design with colorful artwork is the great marketing solution for stuffs promotions.
Salty Snack purchases are highly brand dependent as planning rates differ by brand, with the popularity of the brand possibly tied to its average planning rates. The three most popular brands of Salty Snacks—the PepsiCo, Snyder's-Lance and Diamond family of brands—are more likely to be planned than lesser known brands. Although National Brands dominate the Salty Snacks category, one in five potential purchases are Private Labels. Salty Snack Private Labels are especially likely to be impulse purchase in Mass Merchant. Hence, advertising the reduced prices of Private Labels while guaranteeing an equal level of quality might be especially effective in store, and especially in Mass Merchants.
The range of our products include:
Paper display stand, Cardboard Display, Point of Sale Displays, Cardboard Floor Displays,
Corrugated Hook Displays, Dump Bins, Sidekick Displays, Pallet Displays,
Counter Display Boxes, POP Standee, Totem/Lama Stand, Retail Packaging etc.
Related Items